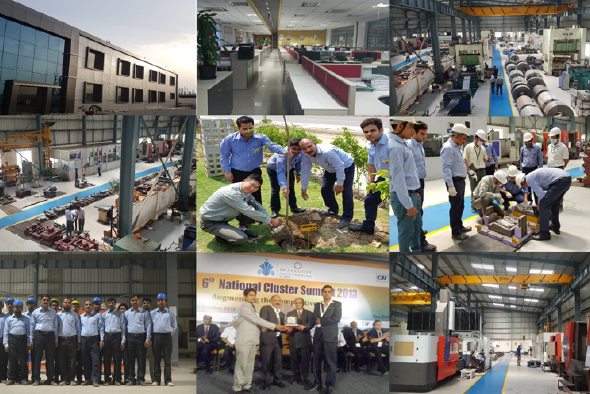 Navdeep Tools is a leading company in Sheet Metal Stamping and Tooling with a turnover exceeding INR 500 million. The group has diversified interests across verticals such as the manufacture of sheet metal components, assemblies for the auto industry, white goods, as well as in the farming and agriculture sectors.
Established in 2002 by V P Dalal, an acclaimed authority in the field of Tool Engineering and with an experience of over 30 years, the group has kept itself at the very forefront of technology ever since inception. Under the inspiring leadership of Mr. V.P Dalal, our growth story is evident through our 3 state-of-the-art, ISO 9001 certified manufacturing facilities today. Witnessing year-on-year growth in turnover as well as product range, the company is continuously engaged in a pursuit of excellence. We attribute our success and edge over our peers to world-class infrastructure, a highly skilled workforce, process and system delivery adhering to global quality standards, wide-spectrum offerings and an unwavering commitment to customer satisfaction.
We are also engaged in Precision manufacturing techniques ranging from CNC Turning, milling and machining, precision drilling, boring and induction hardening are used to ensure the degree of consistent critical accuracy in complete sync with customer demands and specifications. Production runs ranging from one-offs to many hundred thousands are produced, irrespective of the product complexities, without any compromise on the precision standards. Operations are focused on producing high quality, cost-competitive products that are synchronous, lean, flexible and agile to the customers' ever changing requirements while keeping in pristine the safety parameters.
We envisage to become the first of its kind in India: A fully digital functioning Toolroom along with on line customer updates and queries.